Looking for a
talented, fun and creative
designer that can design beautiful, high-converting Funnels / Websites that will elevate your brand, boost your sales, and impact more lives? Well, look no further.
I can help you with that, and in return, you will also indirectly help me build up my war chest to fight cancer and help more cancer patients.
Watch the video below and let me explain
video is only 3 minutes long (I'm notorious for recording long videos 😆)
Advantage of Working with me
I Mainly Build Funnels And Websites On​
But also has experience building funnels and websites on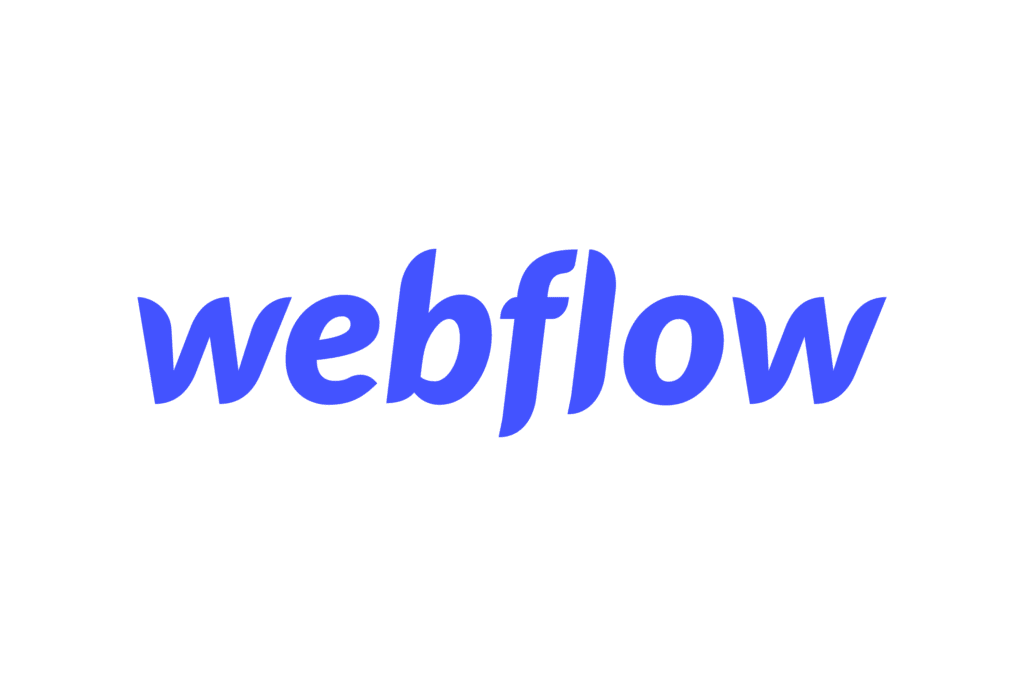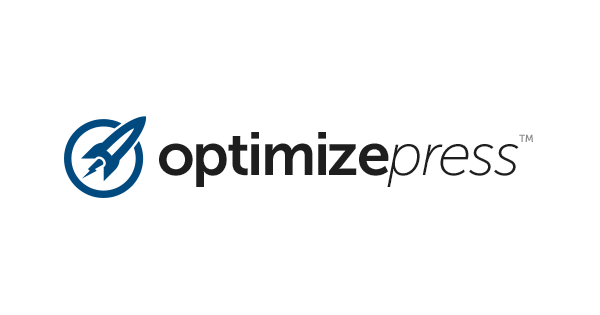 Doesn't matter the platform, but me and my team can implement a beautiful design in any of the platforms above so you can just stick to your current funnel design software.
Note: Yes, I'm not a one-man show. I do have a small team, and they are better and faster at designing on these platforms. This way, I can still help my clients design beautiful, high-converting funnels and websites without compromising quality and delivery 🙂
My Typical Design Process
1. Create moodboard with client 📔
I work with my client to create a mood board that captures the overall aesthetic, feeling and vision that they want to convey on their website.
During this phase, I will ask questions to get a clear understanding of their goals, values, and preferences. I will ask the client to share some web designs that they love as well. This information will help me to create a mood board that aligns with their vision and meets their expectations.
2. Establish brand and design guidelines🪄
Once I have a clear understanding of my client's vision, I then establish the brand and design guidelines.
This involves creating a set of rules and standards for the website's design, including typography, color schemes, and layout. The design guidelines will align with the client's brand values and messaging.

This work usually goes hand in hand with Step 3. 
3. Creation of wireframe and prototypes📱
I will then create wireframes and prototypes to help visualize the website's layout and functionality.
I use tools such as Figma or simple paper sketches to create these initial designs. The wireframes and sketch will provide a rough idea of how the website will look and feel, and they serve as a starting point for the website's design.
Depending on the client, I may also skip the wireframe and prototype design part, and straight to designing the final draft because they trust that I can do a good job, which I usually do because I have such a high standard of beauty. 
4. Design the website / funnel🖌️
Finally, I will apply the design guidelines across all web and funnel designs, using the right colour, fonts, and imagery that aligns with the client's brand and vision.
During this phase, I will also test the funnel/website's functionality and usability to ensure that it meets the client's needs and expectations and ensures a smooth user experience on desktop and especially mobile view. 
5. Happy client 😊
But of course, the client will usually have feedbacks, and then I will go back to make those changes.
So this process called iteration usually happen twice before my client is happy. 
Usually the changes are tiny, unless along the way the client has brilliant idea to add to their website. But that will incur additional work and additional charge if not stated early in the service agreement. 

Anyway happy client most of them are. 
Some of my Design portfolio
Do note that some of the websites and pages below are no longer online. Those that are online are clickable. Also, some websites are really old, like 4, 5 years old and my design aesthetic back then is not as good as where it is today. 😆
See the
Before After
of a website beautification
I had the pleasure of working with Irwin as my web designer, and it was one of the best decisions I've made. Irwin's combination of technical expertise, creative vision, and positive attitude made him the perfect partner for my website project.

Irwin went above and beyond to understand my business, my goals, and my audience. He created a website that not only looked great but also delivered results. Thanks to his user-friendly design, digital marketing strategies, and SEO optimization techniques, my website has become such a valuable asset to building my personal brand. In fact, I've gained credibility and visibility, which has led to numerous speaking opportunities at conferences and events.

I'm really blessed to meet Irwin and grateful for his contribution to my success. I highly recommend Irwin to anyone looking for a talented and dedicated web and funnel designer who can deliver exceptional results and is also fun to work with.
I like to work with Irwin because he can work at my speed. And I'm not a very easy person to please, love to get things done fast and yet, working with Irwin has been very pleasant.

What's even more impressive is that Irwin was able to deliver such great work while undergoing chemotherapy. Despite the physical challenge, Irwin remained dedicated and committed to finishing my website. His expertise in web design was evident from the start, and he took my brand kit and turned it into a beautiful and responsive website.

I even engage him with SEO work, and he delivers that as well.

After my website project was completed, I recommended him to my family business. He is currently working with another family member, and they are equally pleased with his expertise and professionalism.

Overall, I cannot recommend Irwin enough. He is a talented and dedicated web designer who truly cares about his client's business success.
One of the things that stands out about Irwin is how easy and fun he is to work with. He is always willing to listen to my ideas and suggestions, and his friendly personality makes the entire design process enjoyable.

Not only does Irwin create great designs, but he also suggests numerous ideas and strategies to help me generate more revenue from my website. His insights and recommendations have been invaluable in improving the performance and profitability of my side business.

Working with Irwin has been such a pleasure that he has become more than just a web designer, he has become my friend. His professionalism, creativity, and attention to detail are unmatched.

I highly recommend him to anyone looking for a talented and reliable web designer. Again, thank you Irwin for your excellent work! To my friends who are reading this, now you guys finally know who is my secret weapon!
I've worked with Irwin for a long time, it was the year 2018 when I first engaged with him, through a friend's recommendation.

As someone who has high standards and is quite detail-oriented, I was impressed by Irwin's design. Yes, he makes mistakes sometimes, but he still able to take my vision and turned it into a beautiful and functional website that I'm incredibly proud of. What's even better is that he did it all with a positive and fun attitude that made the whole experience enjoyable.

He just cares about my business and me. During our calls and meetups, we would also chat about our lives and catch up with each other.

Recently, I engage with him again to revamp my website to make it simpler yet impactful. The previous version of the website has too much stuff and is hard for me to maintain. So by keeping it simple, I can easily maintain my website.

My recommendation? JUST SAY YES!!! Trust me, you will love working with Irwin.
I absolutely love working with Irwin! 🤩 My brother recommended Irwin to revamp my website, and I couldn't be happier with the results. Not only did Irwin create a beautiful website, but he also took the time to suggest improvements to my web copy. And the best part is, he explains everything in a way that's easy for me to understand, because I'm not too technical savvy.

But here's the really amazing thing about Irwin: He's a fighter. When I found out that he was undergoing chemotherapy, I was worried that it might affect his ability to work on my project. But he never missed a beat! He continued to deliver amazing website, even while dealing with such a difficult personal challenge. It just goes to show how much he truly cares about his clients and their success.

As I write this testimonial for Irwin, I also have given him an additional web project to work on down the road. He's such a nice and brilliant person to work with, and I feel lucky to be working with him. When he was going through chemotherapy, I even visited him to show my support, because that's just the kind of person he is - caring, dedicated, and always willing to go above and beyond.

If you're looking for a web designer who cares about your business, then Irwin is definitely the person for you! 🙌 In fact, some of my friend might probably already ringing his phone 😊


Testimonial from Coach Kar Fei, liferedesigned.co
Links to his Social Media Profiles:
Testimonial from Dave Rogers, Business Coach
Links to his Social Media Profiles:
Frequently Asked Questions
Some behind the scenes with my clients
Whenever possible, I would meet up with my clients and hang out with them so I can get deep into their business and help them beyond just building websites and funnels.

So these are some of the photos of me and my clients 😊 I know these are not necessary at all. But in a way, I just want to show you guys that I value my clients not just as another lead or sales or numbers, but as a genuine human being 😊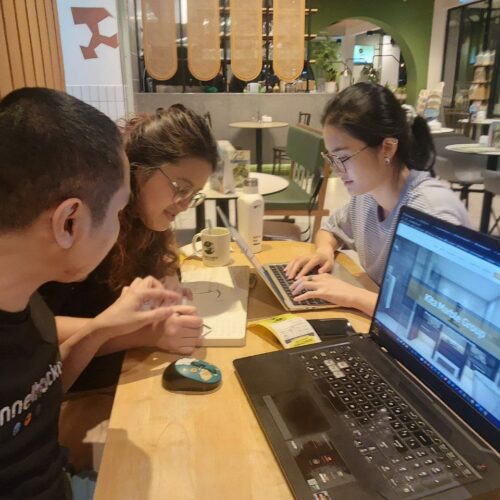 Fun Fact: I designed this sales page while going in and out of the hospital. It doesn't feel like work, but it's because I find designing a very therapeutic process 💖🥰
Want to get to know me better?