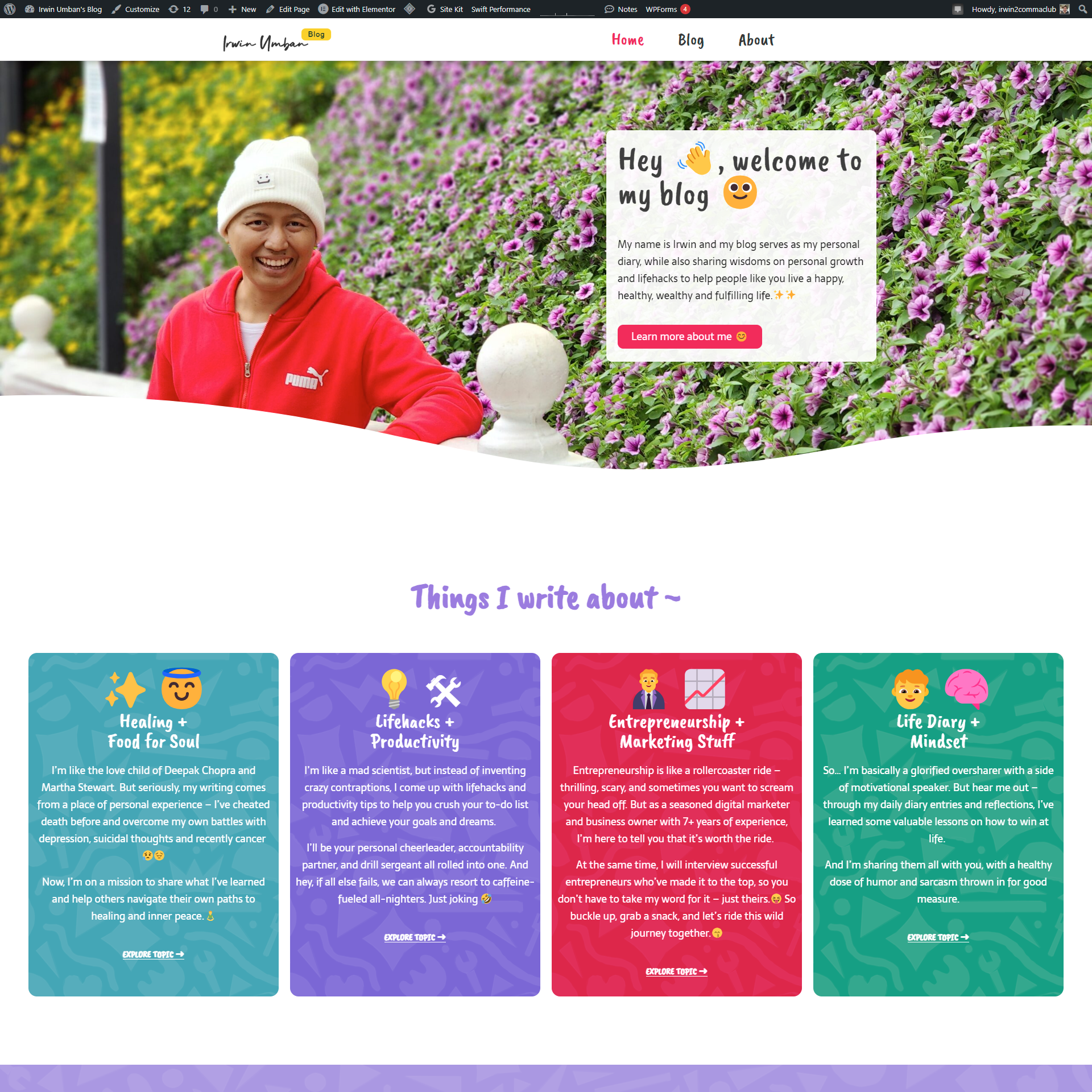 So instead of writing about so many things that I'm passionate about such as healing of mind body and soul, lifehacks, life diary and business/entrepreneurship, i decided to focus on just 3 things for the long term, which are
1. Healing of mind, body and soul
2. Wealth creation
3. Life Diary
The reason why I'm going with this direction is because of my health. Especially because of cancer. Seems like as of August 2023, my fighting against cancer is far from over.
Because unfortunately, even after 4 cycle of chemo for my relapse, they don't work as well, because the cancer in my brain grew slightly bigger compared to when I was first diagnosed with it on April 2023. So it's quite frustrating too 😣
So I'm doubling down on fighting cancer this time, not just Western and modern medicine + treatment, but through alternative medicine and faith in God's healing. This means I just don't have enough time to focus on so much stuff. I'm expecting my cancer fighting journey to take months, if not years.
So what's next for me then? I'm doing stereostatic radiotherapy and probably chemo as well, and it depends on my upcoming PET scan which will happen next Tuesday. So yeah, gotta stay tough for this, even though I will experience some moments of defeat, despair, and sadness, and sometimes I do feel like giving. But those moments don't usually last more than a few minutes. Yeap. That's because I have very strong self-awareness in my thoughts.
If you don't know it yet, thoughts generate emotion, and emotion creates motion or action, which will determine your outcome or results. So, thinking empowering and positive thoughts is very important in the fight against cancer. Faith plays a big role as well, along with spiritual practices, nutrition and taking good care of financials too.
So that's the reason for this change. And you'll see some changes in my websites after this. So yeah, thanks for listening to my public announcements haha. I wish and pray that you have the best in health and life too😊😇 Amen.