On 8th October 2022, most of the day are pretty mundane, with me watching a bit of Netflix, not reading any books because I just don't feel like it and taking my meds and meal as usual.
2 things were pretty abnormal today. I feel inspired to work on my website design where I do something called a moodboard for my website, and I collect all kinds of design inspiration using Pinterest. Easy. 😄😙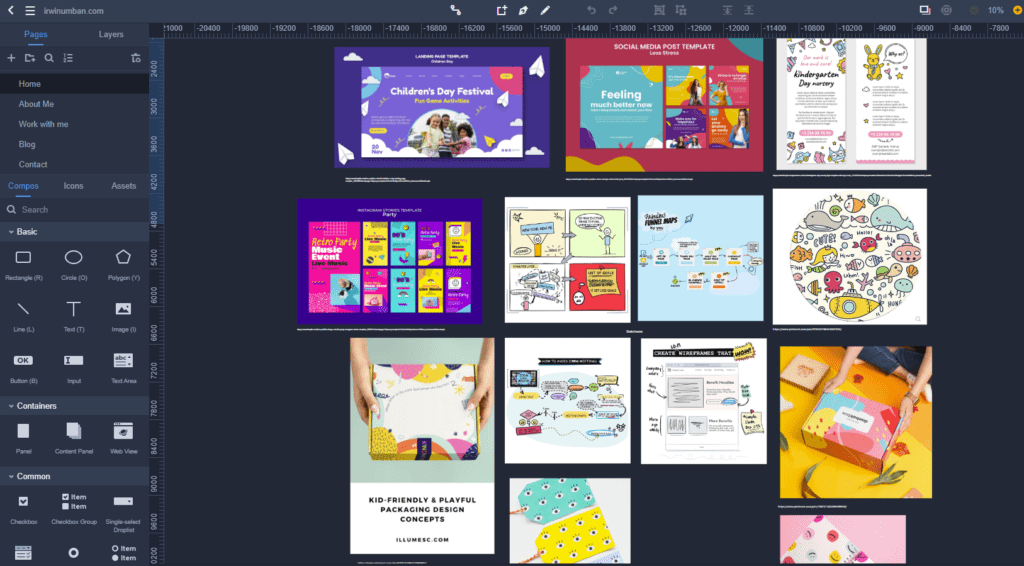 It's a fun job, but also time consuming. So imagine doing this for multiple clients haha. It's not easy getting creative especially if you have a deadline in mind. But so far so good hehe.
But… as I was doing this… suddenly Simba (my Oyen cat) decides to jump behind my laptop and take a nap. Cute. But not before he stretches and almost pushed my laptop off the table. Sigh. 😮‍💨🙄 If only he knows the cost.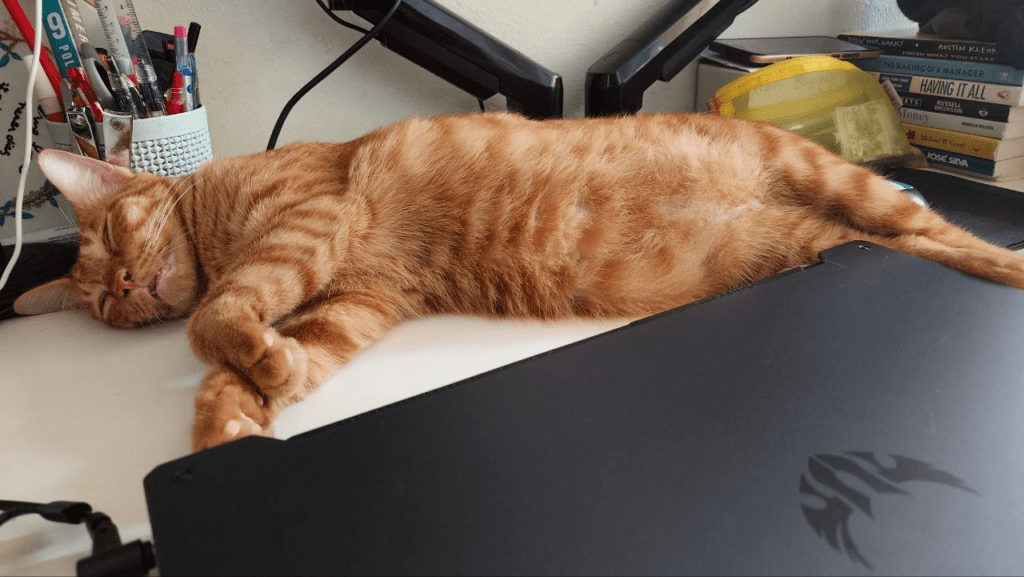 Anyway, I managed to squeeze almost 2 hour of worktime today before I started to feel a bit of stress. Normally I'm good with a little bit of push and stress but I try to avoid that during my chemotherapy periods. 😗😗
Talking about chemotherapy, I'm finally on my 4th cycle (out of 6) so I'm almost done. Gonna have my final PET scan on the 30th of November. Hopefully I'm cancer free by then. 😊😊
At night, I had a social gathering x dinner with my fiances' friend at GravyBaby at Damansara Heights. We had a really good dinner, (burger, fries, nachos) pretty unhealthy for a chemo patient like me but I don't really eat these stuff often so I guess its ok to have some cheat day. 😆🙈🙈 (cancer cell please be kind)
Last but not least, here's a photo of us. 😀😀
I don't really feel talkative or sarcastic much during this whole sesh, not because I don't want to, but I just don't feel like it. My energy level as a result of chemo is lower than what I normally have pre-chemo. So yeah, that explains it.
So I mostly listen to their stories of life, where the topic of conversations revolves around career and relationship. That's pretty much it I guess.
All in all, it was a good day spent. Just living a normal person's life. Lol 🤭🤭 Of course, you gotta remember, this is my life during chemotherapy. The pre-chemo life is crazy and the post-chemo is about to get crazier. 🤫🤫🤪
I will tell you why in a future post. Till then, stay legendary my friend.
Peace out 👌✊️